People
---
Rev. Mead Baldwin
Rev. Mead Baldwin has been appointed the supervising minister to oversee and manage all Pastoral emergencies. Rev. Baldwin can be reached at 819-837-1112.
Maryse Simard – Organist and Choir Director
Maryse has a Certificate in musicology from the Université St.Paul and the University of Ottawa. She studied music at École Vincent d'Indy d'Outremont in Montreal and at Bishop's University in Sherbrooke. During her studies, she was the organist for Bishop's University's St.Mark's Chapel, before taking on the positions of Organist and Choir Director for Ste-Praxède de Sherbrooke church (1997), the Lennoxville United Church (1989) and Bishop's College School (2001).
Maryse is one of the great treasures of Lennoxville United Church. She is appreciated by both choir members and congregation, as a talented organist and pianist whose love for music shines in her work. We are very privileged to have her and this feeling is reciprocated by Maryse who states, "I am extremely happy and privileged to be the organist at Lennoxville United Church".
Music is an integral part of worship at Lennoxville United Church. Choral and organ pieces reinforce the messages of the scripture, allowing for a joyful celebration of Christ and a peaceful contemplation of the sermons.
It may surprise you to know that Maryse has a "wild side" as evidenced by her many tractor pull wins. While she is no longer participating in this hobby, it illustrates her multi-faceted character.
Yongzhen Sui (Anna) - Church Secretary & Envelope Secretary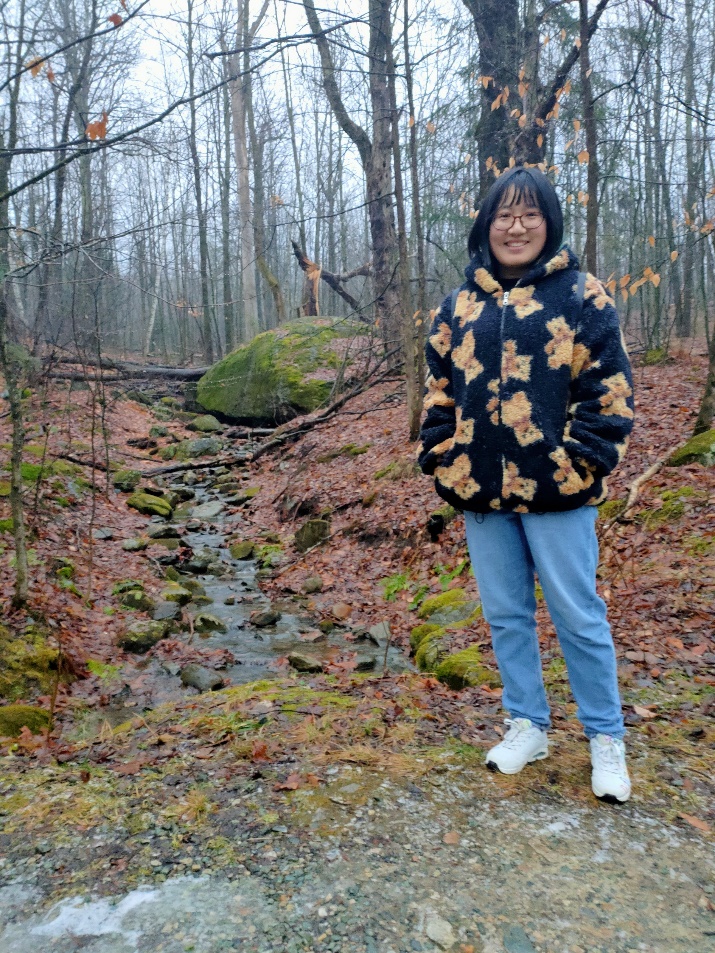 My name is Anna and my Chinese name is Yongzhen Sui.
I come from Qingdao, a coastal city at the east side of China. My hometown can also be recognized as Tsingdao, a word which you may have seen at the SAQ on some green glass beer bottles--that is our local product.
I completed my bachelor degree of pre-school education in China, then came to Canada in 2016 and did my master degree of education here in Bishop's University. I have worked at a restaurant for 2 years after my graduation, and then because of pandemic, I changed to a customer service job for 1 year and a half. I also started to work at the Grace Village during that period of time. After that, on a Sunday morning last fall, I heard of this job opportunity while I was sitting in the choir. So that's how I started this new role at Lennoxville United Church
Even though I don't have any family here in Quebec, Lennoxville United Church has become a really warm family to me. I remembered that I was first attracted by the beautiful music one evening when I passed by and heard the choir practice. Since then I joined the choir. Everyone here are so kind to me and I have made good friends here as well.
In my spare time, I love singing. Actually, in my first name, the word "yong" means singing. I also like doing handcrafts and learning new skills here, like pottery and curling. I really enjoy living in Lennoxville. It is quiet but also full of surprises to learn new things!
Ken Porter – Church Caretaker
Ken has been the custodian for Lennoxville United Church since July 2023. He retired from ETSB in 2018 where he drove school bus and worked in the kitchen at Alexander Galt High School. Ken has been an active member of Lennoxville United for close to 40 years. He is happy to now be a part of the team and enjoys the daily interaction with members of the church and the community.
In his spare time, Ken enjoys spending time at his cottage, woodworking, curling and time with his grandchildren.